Training Courses at Optimum Health, Galway
Many of our courses are accredited by ITEC
This year I am teaching a variety of courses.  After nearly twenty years of study I am ready to start sharing some of the fascinating things that I have learned.  For those that are interested in how the body and mind works,its complexities and the wide variety of different methods to heal and manage it, then some of these courses might suit you.  The trainings that are on offer are:
[one_fourth]
Yoga Teacher Training

An in-depth study of the body, mind and spirit based on the ancient yogic teachings from India and the East and highly influenced by scientific facts and study from the West.  This highly detailed course will teach all the basics in yoga and as such, leave the student yoga teacher with a wide variety of tools and knowledge with which to create their future teaching.  For full details on this ITEC accredited course and to apply click here.
[/one_fourth]
[one_fourth]
Counselling Training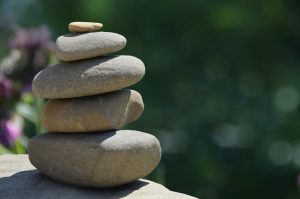 To understand the fundamental rationale behind the term counselling; the varieties and styles and approaches in this field, the major influencing characters while also getting a stronger sense of self, looking at patterns and habits and how to work with them. This is a short but intensive course suited to those with an interest in counseling, understanding themselves better, or wanting to do further training in the field. Next enrolment: TBC.
[/one_fourth]
[one_fourth]
Massage Training
Whether you want a career as a masseuse or want to learn about how to heal the body on a muscular level, this course will train you in a variety of massage styles.  The focus is on Swedish deep tissue massage, proper technique, anatomy and physiology.  However, we will also look at Indian head massage techniques, Thai massage, Shiatsu and some muscle release techniques.  ITEC accredited. Next enrolement: TBC.
[/one_fourth]
[one_fourth_last]
Nutrition Training
In this short course I will aim to give a broad foundation to nutrition and hopefully make sense of some of the confusions and difficulties that come along when people begin to look at their health or the health of others.  This course is suited to anyone who wants to learn about their own health, digestion, bodily systems and functions, or to learn about detoxing, cleansing and basic health. Also ideal for anyone looking to go further and train as a nutritionist.  ITEC accredited. For full details and to apply click here.
[/one_fourth_last]
[one_fourth]
Sports Massage Training

The main aim of the ITEC Diploma in Sports Massage is to enable Learners to gain the necessary practical and theoretical skills in order to provide Sports Massage treatments to the general public and to gain employment in the Sports Industry.  ITEC accredited. Next enrolment: TBC.
[/one_fourth]
[one_fourth]
Sports Nutrition Training
Whether you are a dedicated sports professional or creating your own regime, this course is guaranteed to give you detailed information on all levels.  Next enrolment: TBC.
[/one_fourth]
[one_fourth]
Indian Head Massage Training
On the course you will learn how to do each of the techniques for a complete Indian Head Massage of the neck, shoulders, face and head, from sitting and lying down. You will learn about contraindications to head massage, about oil, and some basic anatomy. You will give and receive at least one treatment on the day.  Next enrolment: TBC.
[/one_fourth]
[one_fourth_last]
Meet The Teachers
We are incredibly lucky to have a group of highly inspired, dedicated and highly qualified teachers training on our courses. Some of our regular teachers are detailed on this page.
Click here.
[/one_fourth_last]