[one_third]


[h4]Nutrition Training[/h4]
Learn about the structure and function of the organs and accessory organs of the digestive system, the process of absorption, the process by which food stuffs are broken down by the alimentary canal during the digestive process. Diseases and disorders of the Digestive system. The interrelationship of the digestive system with other systems of the body.
Learn about dietary requirements, the function of water in the diet, the effects of dehydration on the body. What is a calorie and a kilojoule.
Learn about carbohydrates, fats/lipids, proteins, carbohydrates, vitamins, minerals, antioxidants, refined and unrefined foods.
Learn about the dietary/nutritional value of certain foods.
Learn about common anti-nutrients, Environmental pollutants, the digestion of gluten and the various disorders which may be associated with it.
Learn about dairy intolerance, nut intolerance, the possible side effects of additives, obesity, Anorexia Nervosa and Bulimia Nervosa, Hypoglycaemia, Diabetes and 'common ailments' related to nutritional imbalance.
Learn about the role of probiotics, the importance of regular meals and guidelines for eating.
[button url="http://optimumhealth.ie/contact-nutrition-training" target="_self" size="small" style="fire" ]Book Now[/button]
For details on Optimum Health Policies click here
[/one_third]
[one_third]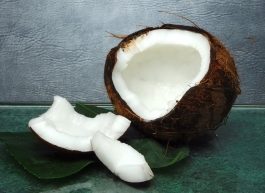 [h4]Nutrition Consultation[/h4]
Nutritional consultation to help deal with gut and digestive issues, colonics, cleanses, detoxes, fatigue, brain fog, liver, lymphatic, circulatory, healthy balance, awareness and more.
Get detailed and personalised information to help you with whatever element of health or digestion that you require.
One to sessions offer a unique opportunity to really get a deeper understanding of your own body system and simple but effective ways that you can improve it.
Have added support when doing particular detoxes or specific dietary plans.
[button url="/contact-nutrition-consultation" target="_self" size="small" style="fire" ]Book Now[/button]
[/one_third]
[one_third_last]
[h4]Nutrition for sports and sports professionals[/h4]
Many people are getting more and more invested in sports and having little time are creating their own routines and health regimes that can fit around their own schedule.  Whether you are a dedicated sports professional or creating your own regime, this course is guaranteed to give you detailed information on all levels.   This will increase your understanding of the possiblilites and limitations available to you in your sports and nutritional health development.
This course incorporates a deep understanding of specifics in relation to the various aspects of sports nutrition and our trainer can develop the course to suit the needs of the individual.  Including the effects of Carbohydrates, Proteins, Fats, Vitamins and Minerals in the attempt to maintain a healthy balance in relation to increasing physical ability.
[/one_third_last]